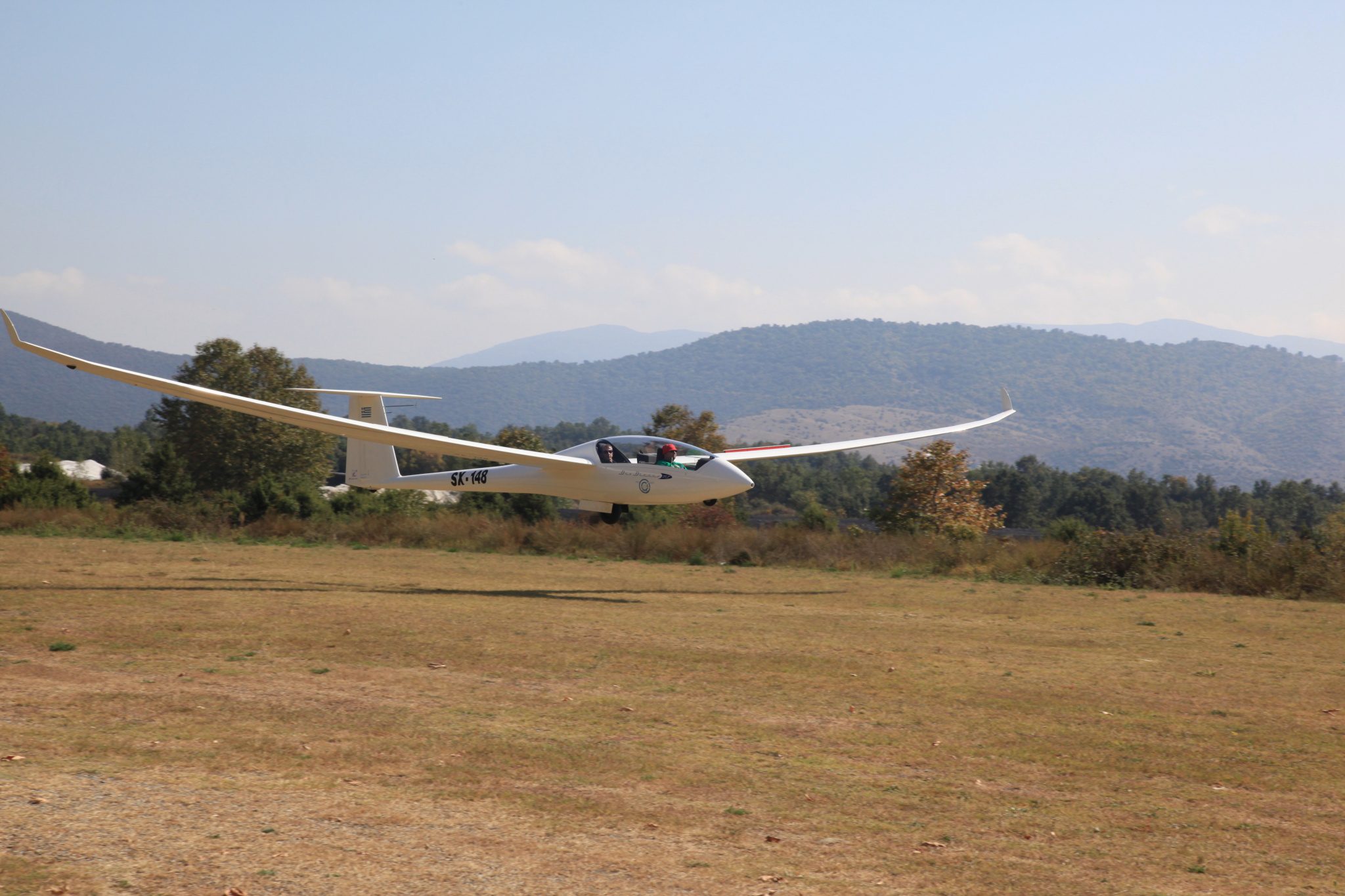 Schempp-Hirth Duo Discus XLT
The Schempp-Hirth Duo Discus replaced the Schempp-Hirth Janus as Schempp Hirth's high-performance two-seater trainer. It has a four-piece wing with a span of 20 metres. As with most tandem two-seat gliders its wing is slightly swept forward so that the wing root can be slightly aft to allow the rear pilot an improved view. Its best glide ratio was measured as 44:1.
The Duo Discus XL is the latest version. The cockpit is now 10 cm longer to improve seat comfort, security, space and ergonomics. The airbrake system has been moved 4 cm towards the leading edge and now extends 18mm higher. The XL is certified for simple aerobatics, including spinning. It can also be flown entirely from the back seat. An optional 'turbo' retractable two-stroke engine can be specified for extended gliding sessions (Duo Discus XLT variant).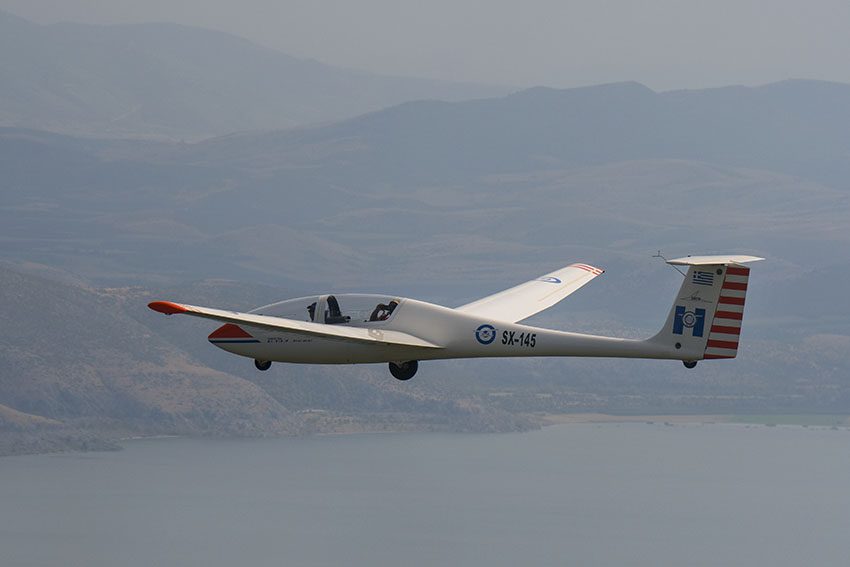 Grob G 103 A "TWIN II ACRO"
The G103 Twin II (originally designated the G 118) is a high-performance two-seat sailplane manufactured in Germany by Grob Aircraft. The aircraft is of T-tail configuration, and is fitted with upper-surface airbrakes and a non-retractable undercarriage. Of fiberglass construction, it is designed for training, high performance cross-country racing and simple aerobatic flying.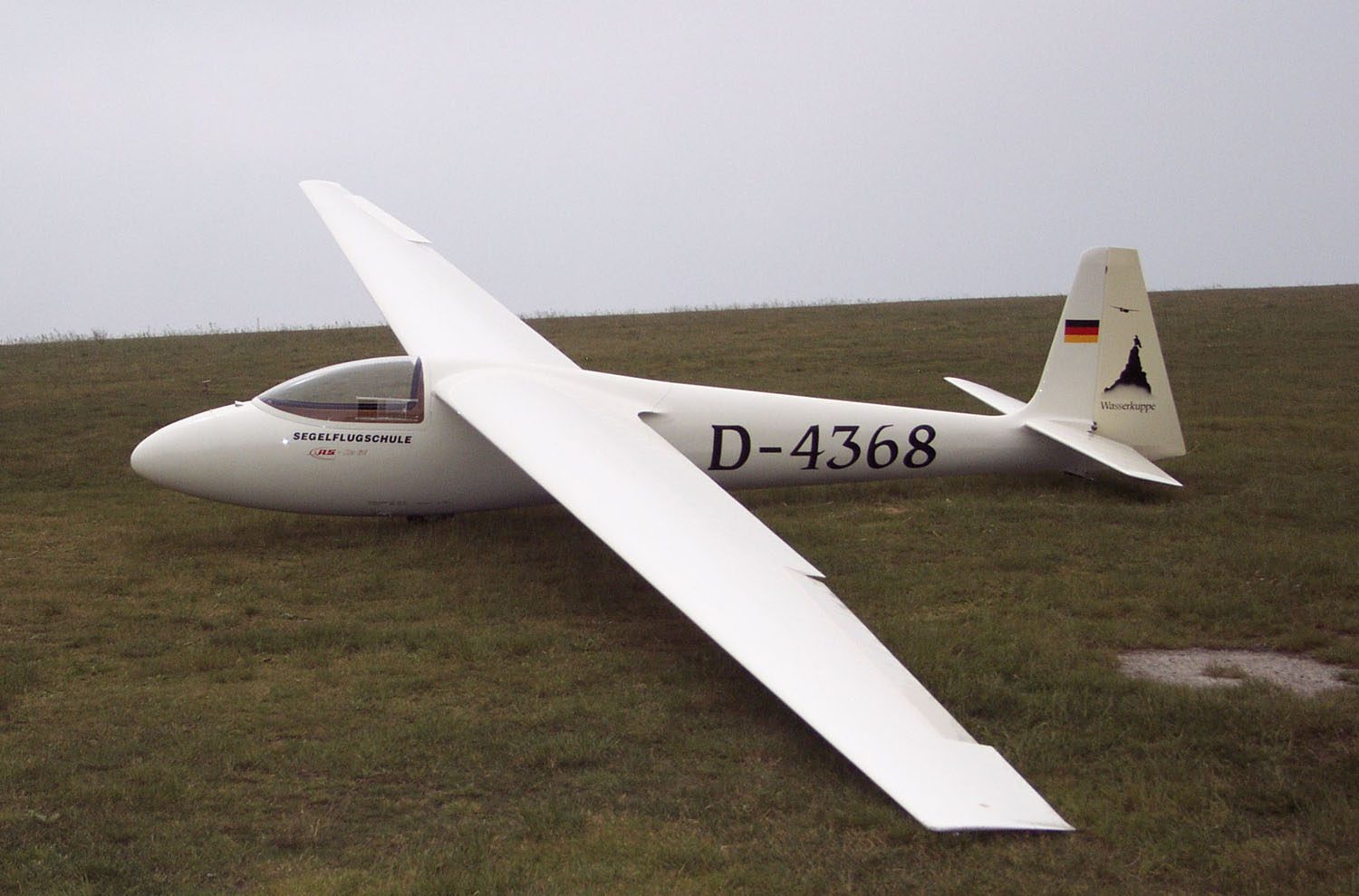 Schleicher Ka 6 Cr
The Schleicher Ka 6 is a single-seat glider designed by Rudolf Kaiser, built by Alexander Schleicher GmbH & Co, Germany and is constructed of Spruce and plywood with fabric covering. The design initially featured a conventional tailplane and elevator which was later replaced by an all-moving tailplane in the -Pe and Ka 6E variants.
Variants built before the -CR and -BR used a main skid as the principal undercarriage, with later variants including the Ka 6E using a wheel as the main undercarriage with no nose skid. Other modifications for the Ka 6E include a more aerodynamic fuselage with glassfibre nose and wingroot fairings, longer canopy, and modified aluminium airbrakes.